US Retail Sales Disappoint, Online Spending Growth Hits A Wall As Government Handouts End
After May's huge rebound from March and April's collapse, which pushed total retail sales to new record highs, August's growth was expected to slow as government handouts fade from memory and jobs don't return as rapidly as everyone expected.
Against a background of very positive China retail sales, US retail sales were a notable disappointment, rising just 0.6% MoM (well below the +1.0% expected) and July's 1.2% jump was revised downward to +0.9%.0916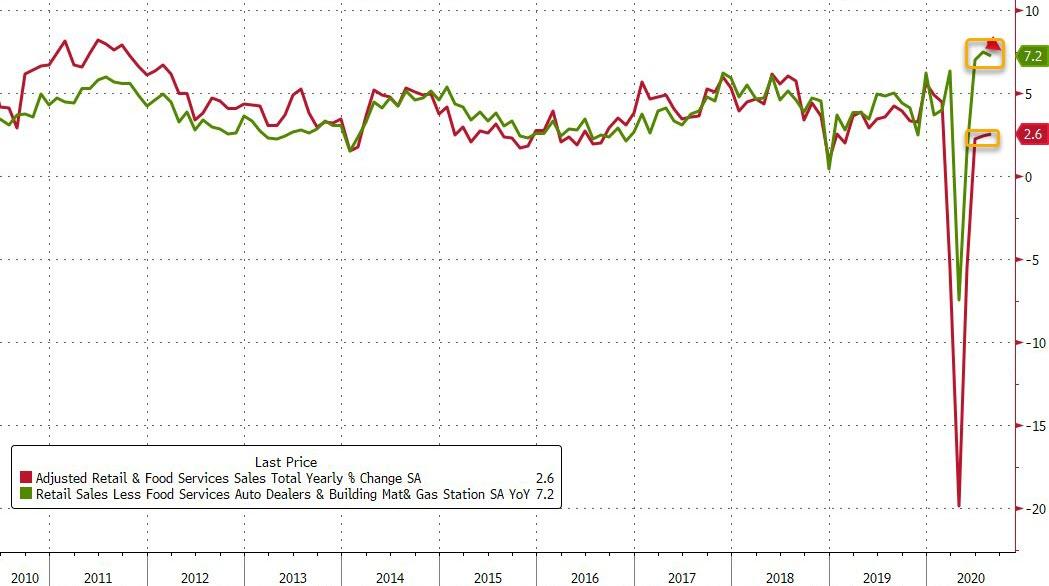 Source: Bloomberg
In fact, there were downward revisions across the board.
Under the surface, the big headline was a nothingburger for non-store retailers (i.e. online sellers)…
up:
Motor vehicles and parts: +0.2%
Furniture stores: 2.1%
Electronics and appliance stores: 0.8%
Building materials and supplies: 2.0%
Health and personal care: 0.8%
Gasoline stations: 0.4%
Clothing and accessory stores: 2.9%
Food service and drinking places: 4.7%
unchanged:
Nonstore retailers (online shopping): 0.0%
down:
Food and beverage stores: -1.2%
Sporting goods, book stores: -5.7%
General merchandise stores -0.4%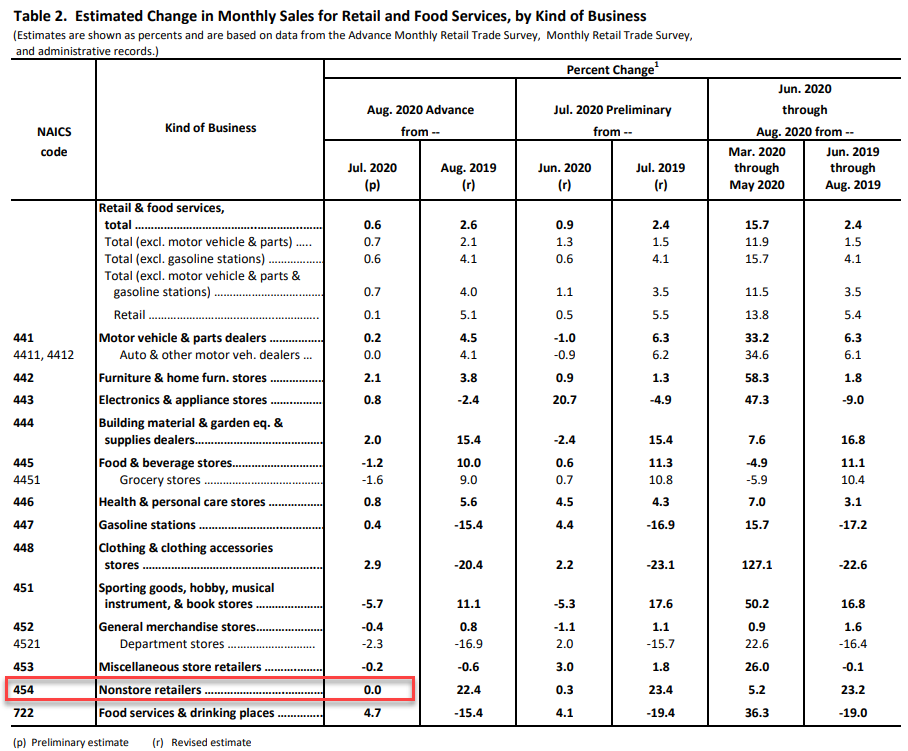 The worst news of all is that the 'control group' which is used for GDP calculations showed a 0.1% drop MoM in August, crushing the self-sustaining recovery narrative.