Taiwan FM Blasts Chinas Military Drills: "After Hong Kong, Taiwan Might Be Next"
Over the past two weeks there's been multiple Chinese fighter jet incursions over Taiwan, which Beijing has expressly declared as severe 'warnings' amid two back-to-back high level US diplomatic official visits to Taipei.
In follow-up to a particularly large Chinese group of aircraft buzzing the island on Friday (no less than 18 military planes conducted the provocative maneuvers), Taiwan's Foreign Minister Joseph Wu said in a weekend interview with France24 that after the mainland's Hong Kong crackdown "Taiwan might be next".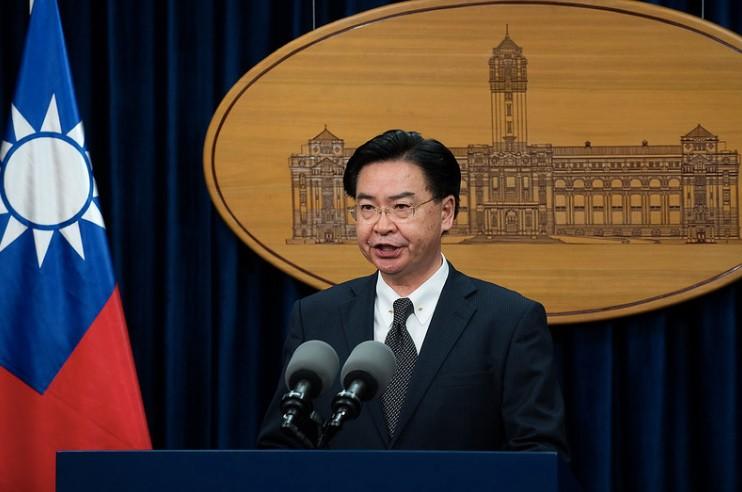 According to a summary of his comments Wu warned that "China was ramping up its military pressure and that the threat of a military intervention against Taiwan had 'intensified'."
"Taiwan might be next" he warned, saying China's PLA military drills along the Taiwan Strait have been significantly ramped up, leading to the potential for an "accidental war".
According to France24:
Wu pointed to recent military drills by China as evidence that Beijing was eager to fulfill the commitment of President Xi Jinping to "reunify" China by taking control of Taiwan. He said Taiwan was beefing up its military in order to respond to the threat and welcomed US moves to warn China against using military force. He also said that the potential for an accidental war with China was escalating. 
And further, he cited the Hong Kong example, specifically the oppressive national security law rolled out this summer as strongly suggesting the next 'reunification' goal is Taiwan:
The Taiwanese foreign minister said the mood in the European Union via-à-vis China and Taiwan was "changing", stressing that China's expansionist moves in the South China Sea, at the border with India and in Hong Kong had changed the perception.
PLA's Eastern Theater Command conducts a live-fire drill in the Taiwan Strait starting from Friday, Ministry of National Defense spokesperson Ren Guoqiang said Fri, adding that the action is necessary to safeguard national sovereignty due to the current situation in the region. pic.twitter.com/lTOT6Q6WXi

— People's Daily, China (@PDChina) September 18, 2020
Meanwhile, upon the start of yet more PLA military drills which kicked off Friday, Beijing has warned the United States "not to play with fire".