Rocket Fired At US Embassy Baghdad Marks 4th Attack On Western Targets In 48 Hours
On Thursday sirens range out in Baghdad's Green Zone alerting personnel at the US embassy of an inbound rocket attack after a series of similar attacks on Western targets in the Iraqi capital over the last 48 hours. 
"Iraqi Security Media Cell has confirmed a Katyusha rocket fell inside the Green Zone, specifically near a residential apartment," an official US military coalition statement said. "Outlaw groups continue to target Iraqis," it added.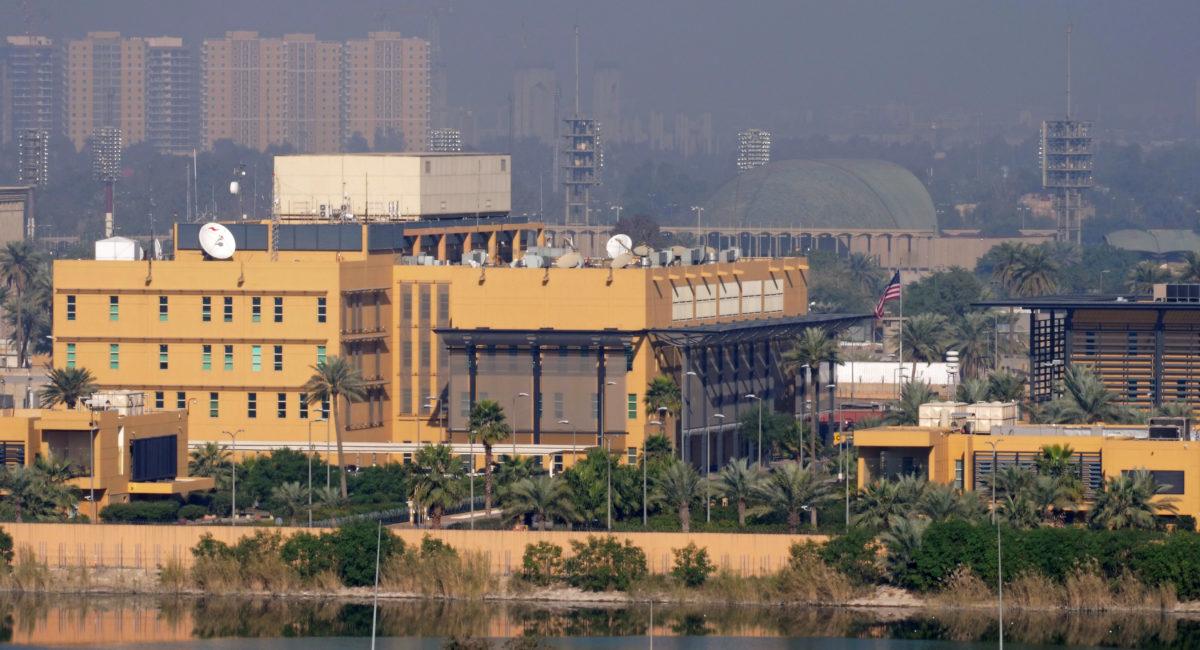 The day prior, on Tuesday, AFP reported that "three separate attacks in 24 hours have targeted Western diplomatic or military installations in Iraq, security and diplomatic sources said Tuesday, hinting at a new escalation between authorities and rogue groups."
Previously this week two two Katyusha rockets targeted the U.S. Embassy, however, no one has been hurt in any of the attacks which left only light damage.
It remains unclear exactly which group or groups are behind the attacks, but the State Department has in the past pointed the finger consistently at Iran-backed Iraqi Shia militia groups.
BREAKING: Sirens on at US Embassy in Baghdad #Iraq after reportedly being targeted by Katyusha rocket.

Second targeting of Green Zone in < than 48 hrs. Developing: https://t.co/4POjzXsNco

— Joyce Karam (@Joyce_Karam) September 16, 2020
In just the last 48 hours Baghdad has witnessed the following:
a Monday Katyusha rocket attacks on the US embassy
on Monday two explosives devices were detonated, targeting a U.S.-led coalition equipment convoy
a Tuesday morning IED detonation targeting a British Embassy vehicle
a Wednesday rocket attack on the US embassy
During Monday's attack the US embassy's C-RAM system, or "Counter rocket, artillery, and mortar" system, was activated in response to the inbound rocket fire. 
Video of CRAM active over #Baghdad, #Iraq this evening. pic.twitter.com/22j56Krt5n

— Aurora Intel (@AuroraIntel) September 14, 2020
A week ago the Pentagon announced that a major Trump-ordered American troop draw down from Iraq would begin this month.
CENTCOM chief Gen. Frank McKenzie said while touring a US base in Iraq that troop numbers there will be cut down to from 5,200 to 3,000 this month.
But it seems every time the White House pushes for a sizeable Mideast troop exit, a series of conflict incidents serves to keep the US bogged down and present.